Psychotherapy and Biofeedback Therapies are Evidenced Based Practices which help individuals, couples and families feel and think better.  Steven C. Kassel, MFT, a Marriage and Family Therapist, who is Board Certified in Biofeedback since 1985 and Board  Certified in Neurofeedback, practices in Southern California's Santa Clarita Valley and West Los Angeles.   From here you can access information on several Mr. Kassel's specialties to see if his work may be suited for you and your family. You can also access a variety of links to community and professional organizations.
The Biofeedback and Family Therapy Centers are located at 23560 Lyons Ave #204, Newhall CA 91321 and 1545 Sawtelle Blvd., Suite 25, Los Angeles, CA 90025.  Please call (661) 259-3704 for information or to set an appointment for offices in Newhall and (323) 935-1034 for West Los Angeles.  Email Mr. Kassel at s@kassel.us. Once you are an established patient or have permission from your health plan for therapy, you can automatically make an appointment by clicking on "MAKE AN APPOINTMENT".  Make sure to "DOWNLOAD FORMS" for your first visit.
"The way that Mr. Kassel taught me deep breathing and the science behind it was a game changer for me. For the first time I was able to naturally relieve my anxiety. His biofeedback therapy and unique approach are unmatched anywhere in LA county." K.L. Northridge, CA

NEWS, LECTURES AND EVENTS:
July, 2017 – Presented a webinar on Interpersonal Biofeedback; a Hybrid of Biofeedback and Couples Counseling for the Biofeedback Federation of Europe. This can be purchased by professionals for Continuing Education Units by clicking here.
For my 30th Anniversary in this profession, this article was published about my passionate work in the field of Biofeedback in June, 2016. (For visitors thinking of making an appointment for counseling, don't worry, counseling is what I mostly do)!
  Winter, 2016 – "Interpersonal Biofeedback: Biofeedback in a Relational Context". Written with colleague John LeMay, MFT and published in Biofeedback, a publication of the Association of Applied Psychophysiology and Biofeedback. This article describes the pioneering work we have done merging biofeedback and couples counseling.
Winter, 2016 – Video of teaching Interpersonal Biofeedback at the Mid-Atlantic Biofeedback Society. This mock couple talks while the instrument records and then there is a short review.
Summer, 2015 – "Stress Management and Peak Performance Crash Course for Ninth Graders in a Charter School Setting". This article describes how biofeedback was used in the classroom and shows some amazing results! Published in Biofeedback, a publication of the Association of Applied Psychophysiology and Biofeedback.
  The California Association of Marriage and Family Therapists published this article in The California Therapist. It is co-authored by Steve Kassel, MFT and John LeMay, MFT in preparation of the workshop that will be presented at CAMFT's May, 2012 conference.  Click Here.  A shorter article appears in the San Fernando Valley CAMFT Connections Newsletter.
Neurofeedback article in the NY Times is a positive for those of us helping persons with ADD and other disorders.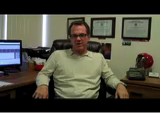 This short video explains Interpersonal Biofeedback and shows a mock couple resolving a dispute while using using biofeedback instrumentation to help them control and calm nervous system with feedback of heart rate, sweat gland activity, heart rate variability, hand temperature and respiration. Arousal or stress response is typically a much bigger influence on couple happiness and connectivity than the issue about which is being spoken!
________________________________________________________________________________
Topics in Mind, Brain and Body; Santa Clarita Valley – a group you can join in Meetup.com where monthly discussions lead by professionals local to the Santa Clarita Valley on all aspects of Mind, Brain and Body to help you, your family and community live healthier. Get automatic reminders of upcoming seminars by joining this group on Meetup.com by clicking the blue title above. Topics might include ADD, pain management, depression, anxiety, and trauma (childhood developmental trauma, emotional, war trauma of veterans) or or better ways to enhance cognition, memory, peak performance at sports or workplace and school.
These events are free and in the Santa Clarita office, but please RSVP to 661 259-3704 to reserve a seat. This is for persons with above mentioned symptoms or family members such as parents or for the curious.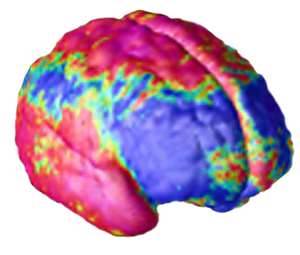 TBA – Understanding ADD and Other Brain Disregulation Disorders
This presentation will help define a deeper understanding of how Attention Deficit Disorder and other problems of brain inefficiency (i.e. anxiety, depression) and covers non-medication methods of change, such as brain computer interface therapy (neurofeedback). Timely with the start of the school year, learn about evidenced based, scientifically proven treatment techniques that may make positive lasting change for persons with ADD. Discussion will be made for group members to share information and give advice to one another. Presented by Steven C. Kassel, MFT, BCB, BCN, AAPM.  Please call 661 259-3704 or email to s@kassel.us
 TBA – The Shadow Effect
"You can't fight darkness with darkness, but you can switch on the light," says Deepak Chopra. This free one time meeting will include a viewing of Debbie Ford's movie and a lively discussion lead by Steven C. Kassel, MFT. Participants will be invited to explore their own personal shadow to help them find ways to live healthier, avoid conflict, and set up successful life patterning. Please RSVP 661 259-3704 Please RSVP to 661 259-3704 or s@kassel.us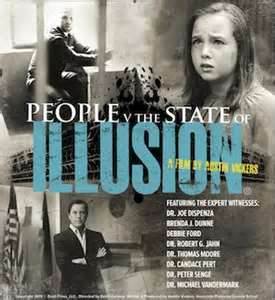 TBA – "The People vs. The State of Illusion "
A powerful film, by Austin Vickers, will be shown folowed by Q&A. The film questions the very nature of reality, and through an examination of our perceptions, beliefs and      imagination, makes you both judge and jury in what will be the most important trial you will ever witness.  This must-see psychological movie includes, as expert witnesses, some of the nation's leading thinkers in the fields of neuroscience, biochemistry, psychology, quantum physics, and consciousness theory, including Dr. Thomas Moore, Dr. Candace Pert, Debbie Ford, Dr. Joe Dispenza, Dr. Robert Jahn, Dr. Peter Senge, Brenda Dunne, and Dr. Michael Vandermark. Please RSVP to 661 259-3704 or s@kassel.us and you will be given the address (located near Crescent Heights and Wilshire).
Date to be Determined – Learn to Control Marital Reactivity with Interpersonal Biofeedback
Interpersonal Biofeedback was developed  by Steven C. Kassel and he will give a rationale and demonstration of this sophisticated physiological monitoring system which is helping couples control emotional reactivity and improving marital satisfaction. The system reads both husband and wife's heart rate, heart rate variability, respiration, skin temperature and sweat gland arousal and used 2 cameras to record audio and video. (please see a complete explanation at this website. Professionals are welcome to attend.
Repeated in the Future – Mindfulness Meditation – This workshop will introduce you to Mindfulness Meditation which is growing in popularity as the our modern day is placing too much burden of everyday tasks and the mind and brain are feeling a bit burnt out. Physicians are referring more and more to Mindfulness programs such as the one which will be demonstrated. Join Mindfulness Meditators Paula Clarke, LCSW and Steven Kassel for this free lecture and experiential meditation. Please RSVP to 661 259-3704 or s@kassel.us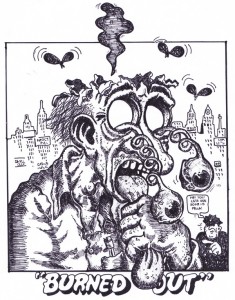 Date to be Determined – Management Of Stress Through Breath and Self-Control of Physiology
It has been known for years that stress has a detrimental effect on
our lives and since the beginning of human history, attempts have been
made to help people "chill". This workshop will do a basic review of
the effects stress has on physiology (brain and body) and will give
practical methods for reversing the stress response and altering
physiology and all its components (heart, brain and immune systems).
___________________________________________________________________________________________________
Mr. Kassel is available to present to professional and other organizations of a variety of topics.  In 2013 he will presented at Collaborative Practice California conference of mediators, therapists and attorneys on The Use of Interpersonal Biofeedback to to Reduce Emotional Reactivity and Enhance Empathy in Marriage and Divorce.  Insurance Reimbursement and Ethical Considerations was presented  with Gary Schummer, PhD at the annual conference of the Biofeedback Society of California in November, 2012. He presented n May, 2012  Recent Advances in Biofeedback and Neurofeedback with colleague John LeMay, MFT to the annual conference of the California Association of Marriage and Family Therapists in San Diego. In November, 2011, he presented Interpersonal Biofeedback with colleague John LeMay, MFT to The Biofeedback Society of California. In March, 2011 he presented Interpersonal Biofeedback; Merging 2 Evidence Based Therapies (couples counseling and feedback of physiology) to the Long Beach – South Bay chapter of the California Association of Marriage and Family Therapists.  And in April, 2013, he presented to attorneys and therapist who practice mediation at the Collaborative California conference on The Use of Interpersonal Biofeedback to Reduce Emotional Reactivity and Enhance Empathy in Marriage and Divorce  There is more and more interest on this new field through our research and clinical practice. Questions or comments? Contact the Biofeedback and Family Therapy Center by e-mail.
This webpage and sub-pages are for informational and educational purposes only. No therapist-client relationship arises. The information provided and any comments or opinions expressed are intended for general discussion and education only, even when based on a hypothetical. They should not be relied upon for ultimate decision-making in any specific case. There is no substitute for consultation with a qualified mental health specialist, or even a physician, who could best evaluate and advise based on a careful, considered evaluation of all pertinent facts. Likewise, it is understood that no guarantee or warranty arises from the information provided or discussed on these pages or from any product or book sold from here.